Carpet Cleaning Rancho Cucamonga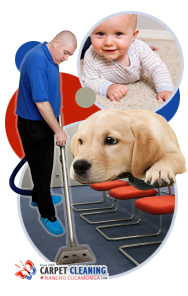 Carpet Cleaning Rancho Cucamonga offers professional home and office cleaning in the beautiful Rancho Cucamonga, CA. In addition to carpet and rug cleaning, we also provide a complete service package that includes upholstery cleaning, air duct cleaning, and much more. Why waste your time with manual cleaning when the cleaning pros at Carpet Cleaning Rancho Cucamonga have all the tools and equipment to turn any physically exhausting job into a matter of minutes!

Carpet And Upholstery Cleaning
Deep cleaning carpet and upholstery removes any food stains or spills, brings back the natural colors of the fabric, extends its longevity, and, as an added bonus, removes harmful bacteria residing in your carpet fibers. This can result in a significant relief to those suffering from respiratory problems like asthma and allergies.
Pet Stains
Our four legged members of the family might have an accident here and there, but as long as you don't wait too long to treat it, it's no big deal! We have created a special cleaning package just for these cases and offer pet stain and odor removal services. Our cleaning solutions aim at the deeper levels of the carpet where urine soaks into the carpet pads and where, if not treated, can become permanent. Our products are all toxic free and safe for your children and pets.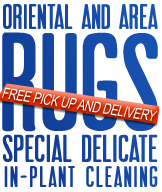 Air Duct Cleaning
Air duct cleaning is another beneficial service for asthma and allergy sufferers. Since air ducts circulate air around your home or office, it only makes sense that these ducts should be as clean as possible. If they are not clean, how can you expect the air they circulate to be?
We offer too many other practical cleaning services to list them all here. For further information, please contact our customer service representatives. They will be happy to assist you and to offer you a free price estimate on any service.